Contact
Thank you for your interest. In the list below, you'll find the information you need to get in touch with the correct department.
Customer service
Get answers to your questions by visiting our help center. Navigate through the steps that are relevant to your inquiry and get help with everything from order to payment or account information and much more.You can find the help center by clicking on the profile icon, followed by the "help center" in the menu, as illustrated below.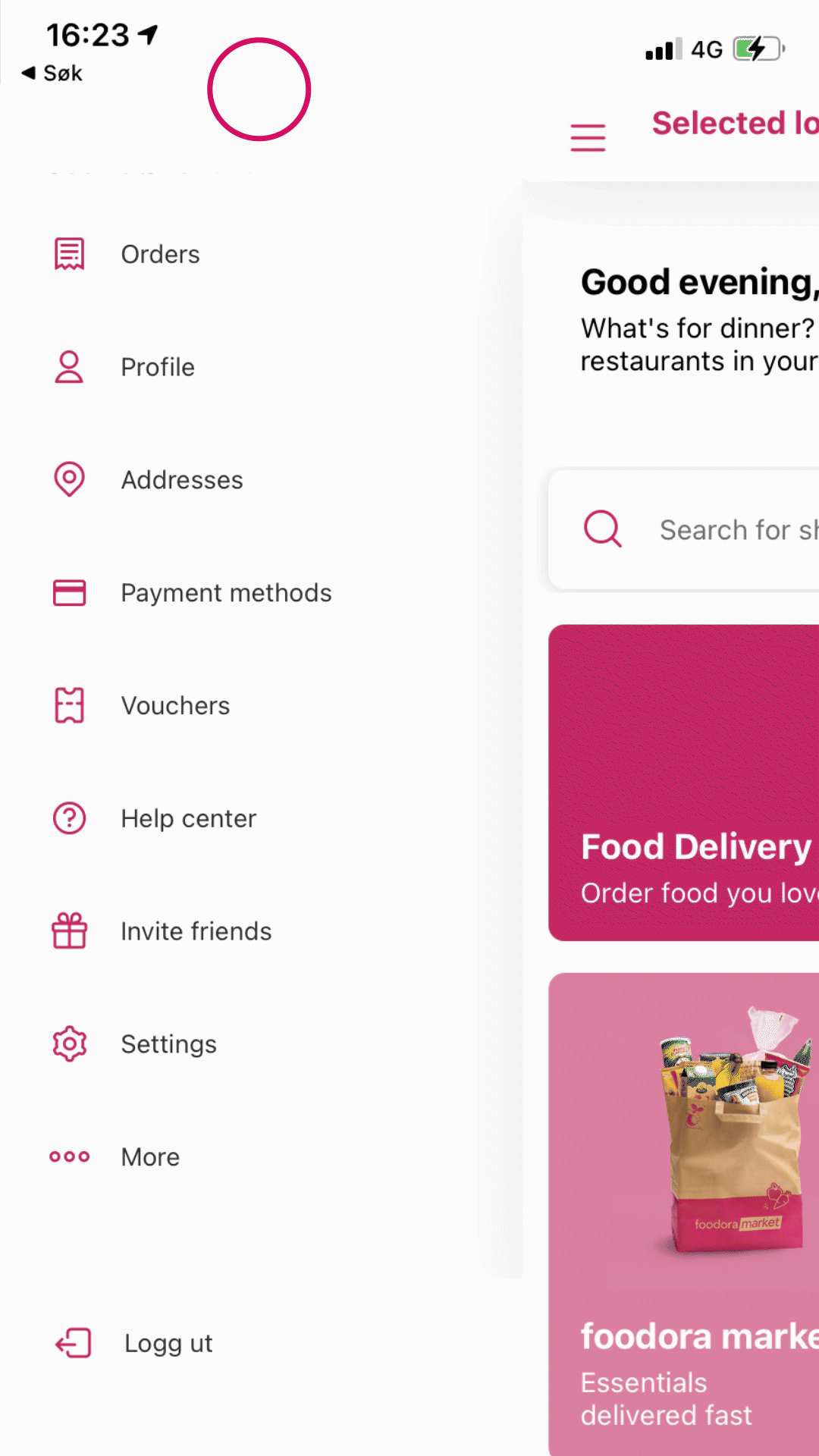 If your inquiry is in regards to an existing order, please have your order number available for quicker help. You'll find the order number in the order confirmation e-mail you received. If you can't find what you are looking for through the Help Center, please send an email to [email protected]
Partner Service for restaurants
If you are a partner restaurant of foodora, you can always contact us at:
E-mail: [email protected]
Do you have partner recommendations?
Recommend shops and restaurants that we can deliver from here
Marketing and press
If you have questions or want to get in touch regarding marketing and press-related topics, please contact us at:
E-mail: [email protected]
Rider and courier
If you have applied to a position as a courier or are already working as a courier at foodora, please get in touch with us at:
E-mail: [email protected]
foodora for business
Did you know that we have a separate ordering platform for businesses? If you want more information concerning our corporate platform, get in touch with us at:
E-mail: [email protected]
Advertising on foodora
Interested in placing ads on foodora? We are currently developing these features, please contact us here for more information:
E-mail: [email protected]
Grocery from foodora market
foodora market now has 2,500 product lines and is constantly looking for new products that hit our consumers. For supplier inquiries, contact us at:
E-post: [email protected]
foodora corporate gift cards
Are you looking to purchase gift cards to your corporate customers? Get in touch with our partner, and they'll help you out:
E-mail: [email protected]
Inquiries regarding orders sent to any other email than

[email protected]

will not be answered.
Bedriftsinformasjon
FOODORA NORWAY AS
Waldemar Thranes gate 98,
0175 Oslo
Org. nr: 996 691 349